If you have missed the LIVE session on 15 August 2022 , you can still catch the full recorded talk here.
Due to the current pandemic, the live event on site could not be proceed. Nevertheless in this important event, we bring to you a talk session to tell of stories. Lest We Forget.
Background
Almost 2500 Australian and British prisoners of war were held in a camp at Sandakan during World War 2. Almost all perished by 1945, which is 1400 at Sandakan and the remainder on death marches or at Ranau, in Sabah's interior. At war's end, six Australians, who escaped and were cared for by villagers, were the sole survivors. No one survived at Sandakan. The last man left alive at the camp was beheaded on the morning of 15 August, five hours before Japan surrendered.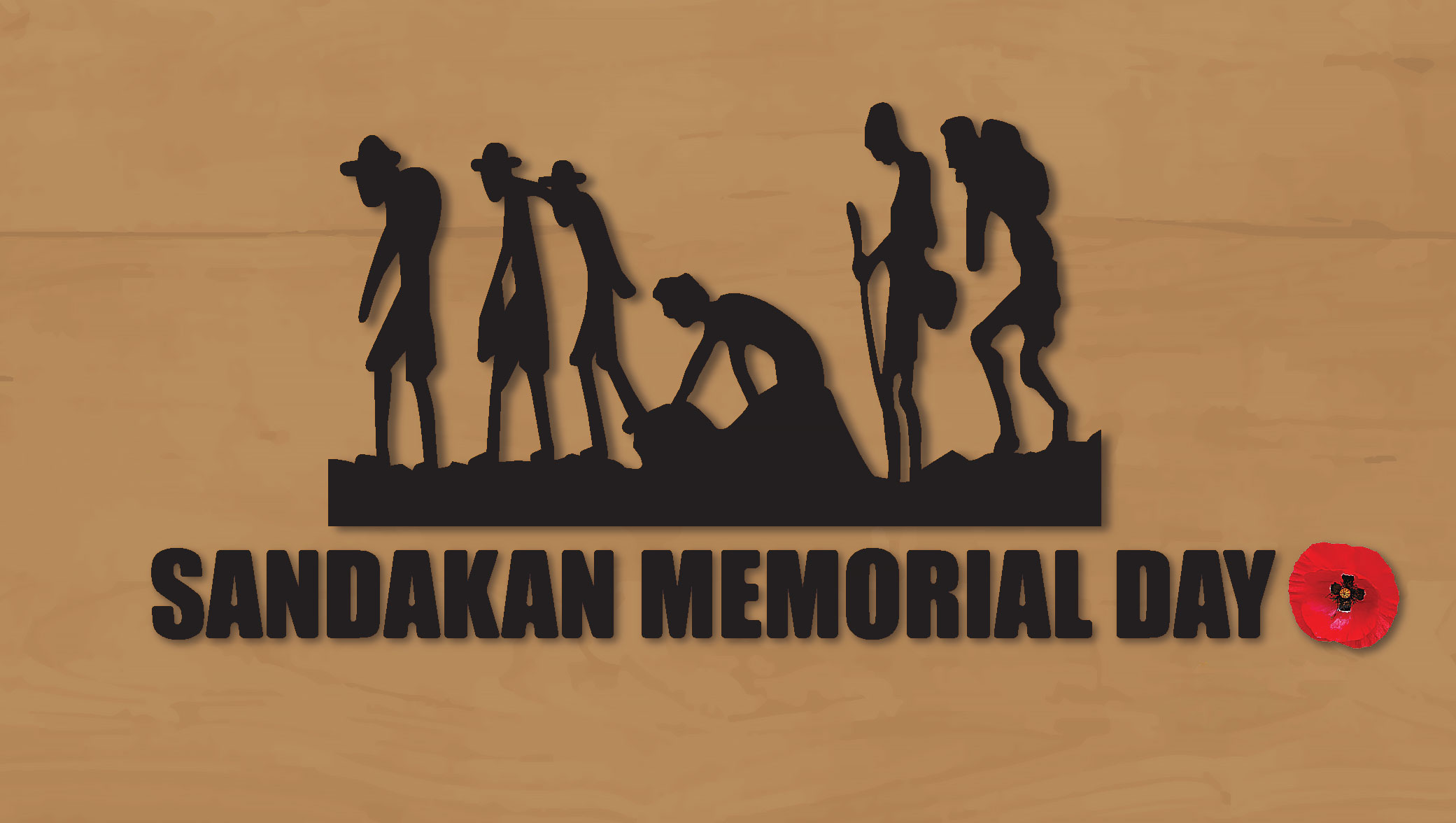 Sandakan Day Memorial 2020
Video produced and contributed by Dr Arthur Chung
Sandakan and the Death Marches
During 1942-43, the Allied prisoners of war were transferred to Sandakan from Singapore by the Japanese to build a military airstrip. They were imprisoned at a camp near Mile 8, now the site of the Sandakan Memorial Park.
Between January and June 1945, more than 1000 malnourished POWs were force-marched to Ranau, 260 kilometres from Sandakan. About half died on the way, killed by the effects of the mountainous jungle terrain, tropical illnesses, malnutrition and brutal treatment by their guards. Anyone who could not keep up was killed. Those who survived this gruelling ordeal succumbed to starvation and illness at the destination camps. Sandakan's 1400 remaining prisoners, too weak or ill to be moved, died at the camp in appalling conditions.
Local people, who remained loyal to the Allied cause, also suffered terribly. Many were executed. It is estimated that 14 per cent of Sabah's population died under Japanese rule, from starvation and brutal treatment.
On 15 August 2020, the 75th anniversary of the end of World War 2, we invite you to tune into a live streaming of a simplified service, to remember all those who suffered and died.
Lest We Forget.
Messages
Video produced and contributed by Dr Arthur Chung.
"Going Home" sung by Robert Gordon Ellice-Flint of 8th Division 2nd Australian Imperial Force Sandakan - Kuching Prisoner of War camp. Video produced and contributed by Mr Peter Kue.